When choosing a vet for your horse, you want more than just a highly qualified professional—you also want someone who can perform a full gamut of services to ensure the total health and wellness of your animal. Southern Equine Veterinary Services is proud to provide horse owners and their animals with the highest levels of equine veterinary excellence, across a full range of focuses. Our abilities encompass: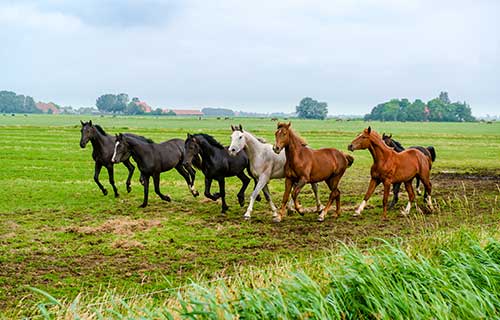 Preventative medicine: Prevention is the best medicine! We offer preventative care packages to keep your horse on track for optimal health, as well as a variety of services dedicated to addressing specific causes of concern. From immunizations to hygienic procedures, radiology to general farm calls and beyond, trust our licensed, trained vets to give your horse the ongoing preventative treatment it needs to be well.
Sports medicine: For performance horses, we offer a level of care specifically designed to mitigate musculoskeletal concerns and chronic conditions. Our professionals assess tendon, joint and muscle concerns, while also offering radiological services and evaluations to ensure the total health of a horse.
Reproduction services: We're well-versed in a full range of equine reproduction services in KY, helping you further the genetic superiority of certain bloodlines and breeds. From artificial insemination to palpitation, prenatal care to neonatal care and beyond, we're with you from the moment of conception to the miracle of birth and beyond, to ensure your foal comes into this world healthy.
Dental services: As the local leaders in equine dentistry in KY, we provide all of the routine dental services your horse needs to maintain optimal oral health. Call on us for floating, wolf tooth removal and cap removal, among other services.
For more information about our entire range of equine vet services please continue browsing our website or get in touch with us today by calling 270-261-1177 to schedule an appointment for your animal.